THE SISTERHOOD HEALTH FITNESS
& YOGA RETREAT 2024
Escape to the secluded undulating rainforest of Uki
with stunning views of Mt Warning 

October 24th to 27th 2024             
Rejuvenation –  Motivation – Inspiration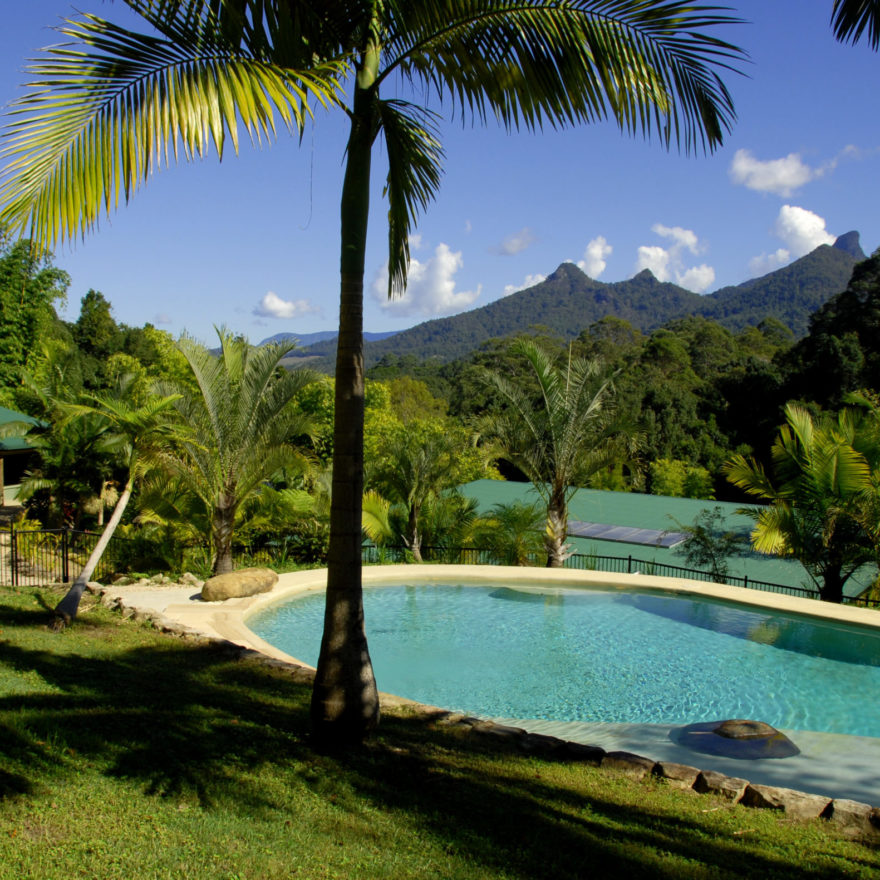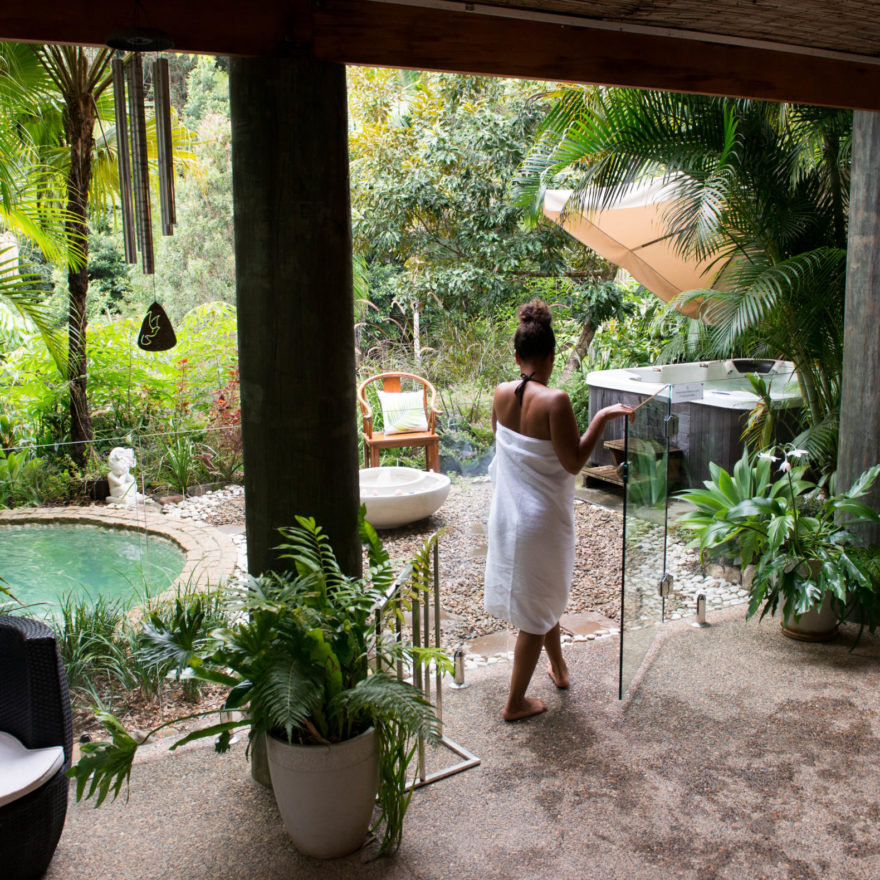 People even more than things, have to be restored, renewed, revived, reclaimed and rejuvenated.
Give yourself the gift of time and indulge in life on our rejuvenating, peaceful and transformational 4 day women's only retreat.
Does your soul yearn for some time to simply STOP and slow down to reconnect with yourself, your heart space, your desires and your health goals? Are you looking for a serious transformation physically, mentally and emotionally?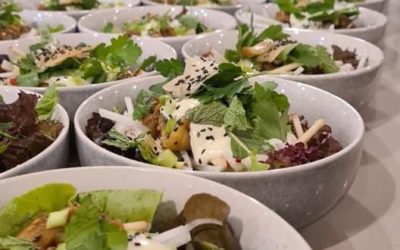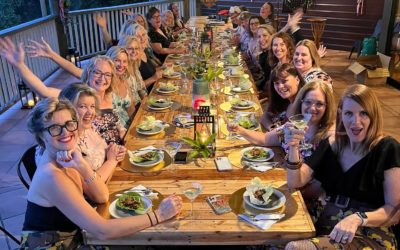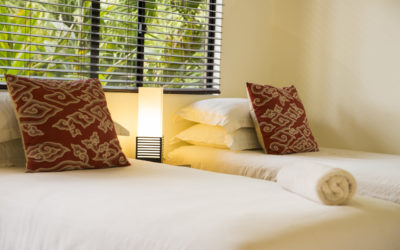 This epic four day woman's only, health, fitness and yoga retreat will give you the gift of time to connect with yourself, to unwind, to listen and hear what your body and your soul is communicating, to connect with other like minded woman and have the opportunity to become inspired and motivated again on your pursuit to greater health and happiness.
This is an alcohol and meat free retreat which gives your body a break from toxins and overprocessing.
This sisterhood retreat will teach you the strategies and provide you with the tools to transform you physically, mentally and emotionally, to living a healthier, happier and more peaceful life so you can wake up every day living an abundantly delicious life!
Click this to know the reasons why you NEED to attend this retreat.
This retreat is designed to offer you the gift of time to reflect inwardly to:
Live authentically from your heart
Appreciate the gift of life
Live with energy and vitality
Be empowered to work on your vision/goals
Meditate and live with presence and self love
Explore the embodiment of health and wellbeing
Cultivate self-mastery to be your very best
Held in a magical and spiritual retreat setting with so many places to relax and unwind
It is the perfect location to treat yourself as you awake from your slumber each morning sliding into a relaxing morning meditation and light yoga session, followed by a delicious, nutritious and healthy breakfast. Each day then offers you the gift to be truly present, to move mindfully throughout your day participating in activities from yoga sessions, cooking classes, Pilates classes, sisterhood open circle discussion sessions, art classes, evening entertainment as well as massage treatments available for those wishing to indulge a little more.
There is something uniquely magical about this part of Australia being described as a mysterious melting pot of rich volcanic earth, deep green rainforest, breathtaking scenery, shining blue waters, rare Gondwana (prehistoric) rainforest and powerful land and mountains. With up to 2 hours of self-guided walks on the property you can truly experience the natural beauty that this powerful land and nature has to offer.
Gymea Retreat offers a boutique Healing Spa which provides an immersive, relaxing, detoxing and rejuvenating experience designed to enhance your stay. During your retreat you will be pampered by receiving a 2-hour Healing Spa Circuit consisting of the exclusive use of:
Sauna Room – dry heat experience
Steam Room – wet heat experience
Magnesium Plunge Pool – cold plunge experience
Ozone Hydrotherapy Spa Bath – warm spa experience
It will re-ignite, re-charge and re-balance you to the core and will leave you filled with the desire for more!
If you are stressed, feeling out of shape, out of sync with yourself and your health, in need of a break emotionally and physically and really wanting the opportunity to re-set and re-boot your life. This 3-night, 4-day holistic health, fitness and yoga retreat is held at the beautifully secluded Gymea Eco Retreat positioned at the base of majestic Wollumbin (Mt Warning) in the northern rivers region of New South Wales but a million miles from the hustle and bustle of your daily life.
This idyllic property boasts, amongst many things, a fabulous resort magnesium pool nestled amongst the rainforest with stunning views of Mt Warning and offers each guest a real opportunity to soak up the beauty, unwind and relax.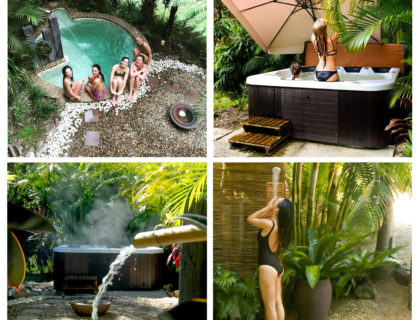 "Thank you for a beautiful 4 days. It has been exactly what I was looking for. It has put yoga, meditation, exercise and self love back on the agenda. My body feels refreshed after 4 days of nutritious food, sleep, relaxation and all of the ways we moved our bodies. Please count me in for your next retreat!"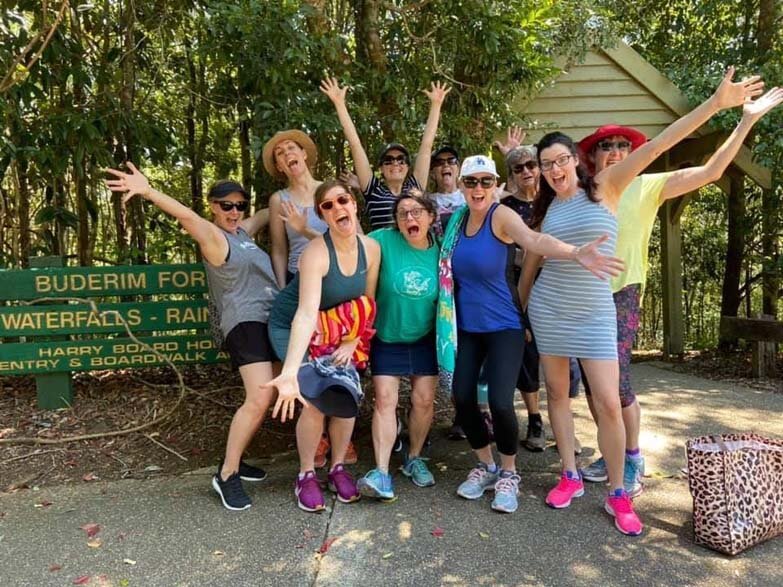 "Thank you, thank you, thank you for creating and holding a space that allowed me to firstly stop, breath and learn tools that have helped me calm for the first time in years! We all hear we have to take time for ourselves but understanding why and feeling the benefits of investing in ourselves is, I'm hoping, a life changing pivotal moment. I feel so very grateful for this lesson"
"Words seem inadequate to describe the depth of my gratitude for this 4 –day escape with your sisterhood. I feel so relaxed, empowered and comfortable in my feminine skin. The venue itself raised my spirit looking out over the Glasshouse Mountains. Your movement medicine will stay with me and I will recommend your future retreats to all of my busy and beautiful sisters looking for an opportunity to relax, unwind and reset! Much love and endless gratitude"

"I feel recharged after the abundance of healthy food, self love, rest and sisterhood support. There was a good balance of activities offered and rest time. Thank you so much xx"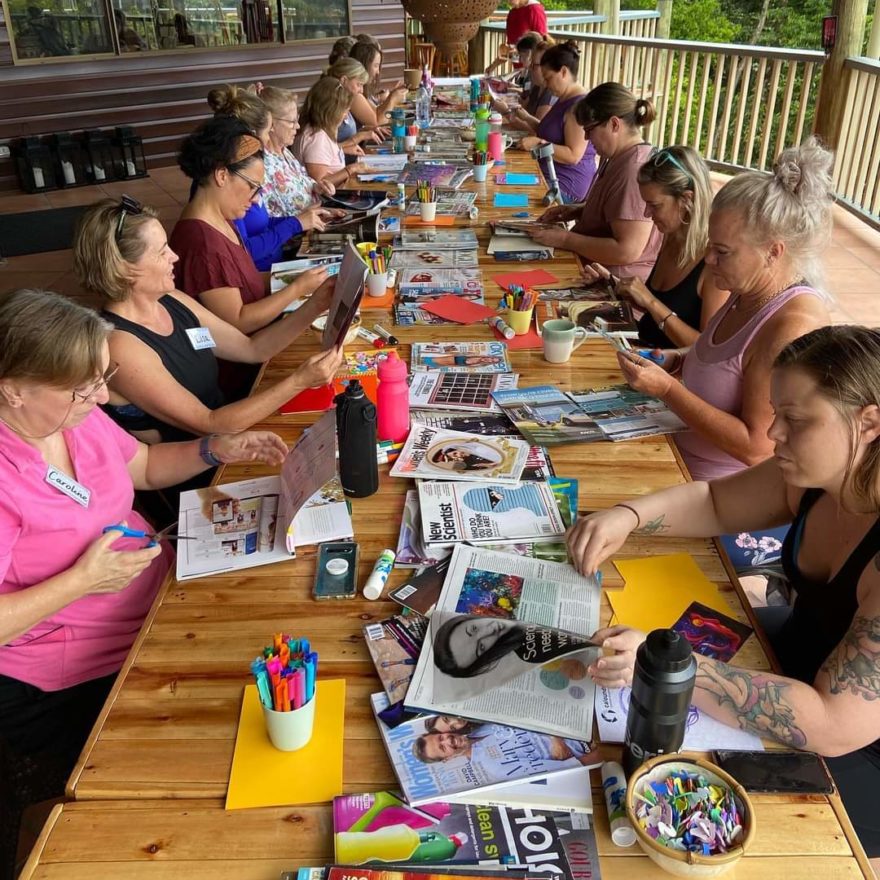 3 nights' accommodation at the tranquil Gymea Eco Retreat, Uki
All nutritious and healthy meals & snacks included for the 4 days
Learn the skills to make delicious, nutritious mind blowing yummy food
Partake in daily yoga, meditation and exercise sessions
Be educated about the holistic approach to better health, vitality and weight management
Be pampered by receiving a 2-hour Healing Spa Circuit consisting of the exclusive use of:

Sauna Room – dry heat experience
Steam Room – wet heat experience
Magnesium Plunge Pool – cold plunge experience
Ozone Hydrotherapy Spa Bath – warm spa experience
Create (or expand) your own meditation experience
Enjoy thought provoking, conversations and open discussions in our woman's circles
Indulge in the relaxing and peaceful settings of this stunning eco retreat space
Take some well deserved time out to simply BE, to reconnect with yourself, to move well, think clearly and nourish your body, your mind and your soul.
Massage treatments, facials and organic coconut body wraps available daily during the retreat for an additional cost
*Payment plans are available
*Transfers to and from the venue are not included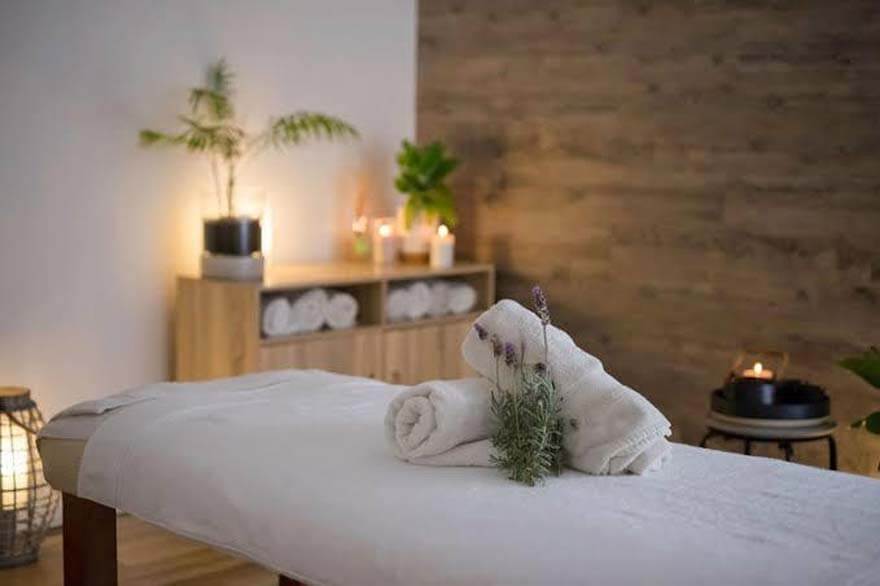 LUXURIOUS TREATMENTS AVAILABLE
Gymea Retreat hosts a beautiful on-site boutique spa, offering organic massage treatments, organic facial treatments and organic coconut body wraps during your stay. Bookings are essential.
Because you deserve it..!