The Sisterhood Health & Yoga Retreat For Women Only: How to Transform Your Body Without Feeling Miserable and Drained all the Time...
(While Creating an Abundantly Delicious life!)
You could literally be just a few small mindset tweaks away from your new
"Abundantly Delicious Life" and Body...
but do you know which mindset tweaks you need to make?
I'll show you at the Sisterhood Health, Fitness and Yoga Retreat!
Dear Sisterhood Member,
Wendy Barron here…
It's that time of year again…
The Sisterhood Health, Fitness and Yoga retreat is just around the corner and I wanted to officially invite you to join us. 
Each retreat we bring our expert nutritionist and chef, fitness instructor, mindset coach and entertainer to create a transformational event. An event that will find out and shift EXACTLY what you need so that you can create an Abundantly Delicious Life and learn the secrets to creating an amazing, energetic and sexy body!
At this next retreat you will meet other current and future Sisters who are just like you…
Some who came last time not knowing what to expect…
And this year will be back to experience even deeper shifts and share with you their amazing stories.
You're Just One Moment Away...
Experience 'Your' Transformation At The Sisterhood Retreat
Let Me Show You What each day will look like when you join us!
Just as ancient navigators used the North Star to ensure a successful journey. You will set the intention and outcome for your transformation.
Starting each morning with a meditation, yoga and sound healing session.
You will learn the tools that will create your transformation and how to use them. Powerful, practical strategies to take control of your narrative and remove limitation.
You are invited to join in daily movement sessions to change the way you look at exercise.
Discover and learn to create massive change in your life from a holistic multi-dimensional perspective. You will no longer see your life from a 1 dimensional linear perspective again.
Restore your energy with a 2 hour spa-healing treatment as part of your self-care package.
Create your Abundantly Delicious Life Plan. Have a complete holistic vision and outcome for your body, your life and your passions. Know that what you have manifested and put together cannot be stopped. Nothing will be the same ever again…
You are invited to express your divine feminine creativity with our beautiful relaxing art therapy classes.
What's INCLUDED When You Apply Today: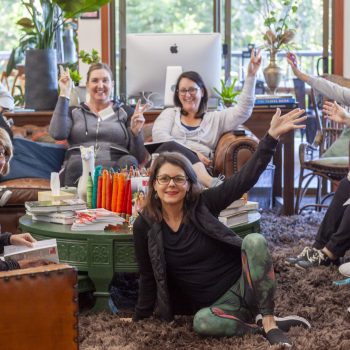 The Sisterhood Health, Fitness and Yoga Retreat
Where you will learn:
How to have more energy

How to create an Abundantly Delicious Life
Intergrate the 5 core pillars for a holistic, healthy life
learn amazing strategies to shift your mindset for an amazing body
Figure out the internal blockages that have been holding you back from achieving your ideal weight goals
Strategies to sustain your ideal weight
We wanted to give you everything you needed while you are at the retreat, so we have included these professional tools and classes:
Healthy cooking classes with our expert nutritionist and chef to teach you how simple and enjoyable it can be to eat healthy
Movement classes with me Wendy Barron that will teach you the most enjoyable and effective ways to move your body
Coaching and creation of your vision board to capture your Abundantly Delicious Life Plan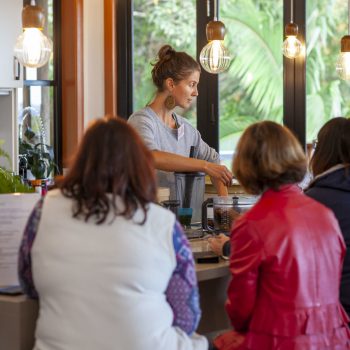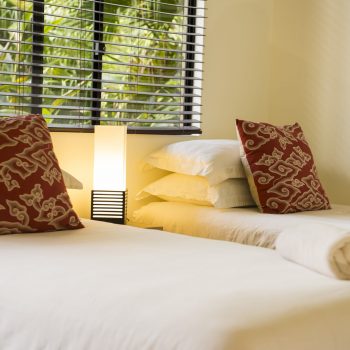 Retreat Accomodation and meals
If you were to book the entire Gymea Eco Retreat space yourself with meals it would cost $10,900 as they do not book out their rooms separately. But because you are paying to attend the retreat with me, I will, of course, cover all your accommodation and meals at no additional cost to you!
Abundantly Delicious Life Private FB Support Group
A loving, supportive sisterhood, who understand the inner game to holistic health. A community of feminine energy who will always have your back.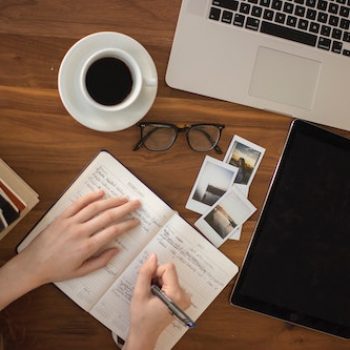 Weeding Out Process Online Masterclass
The Weeding Out Process Masterclass is going to make the process of achieving your health and wellness goals so much easier. It will help you take control of your mind and your internal dialogue. It will help you weed out the negative draining self talk and help calm the mind.
Lean Mindset Online Masterclass
Have you ever wondered how people can enjoy working out and eating healthy? It's because they have different beliefs, patterns and meanings attached to healthy eating and exercise. This class helps you to develop that mindset for yourself.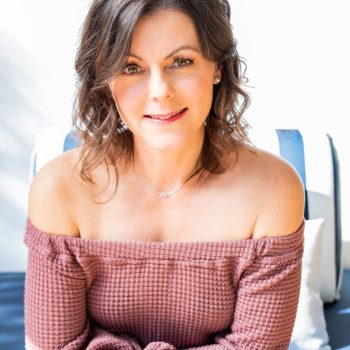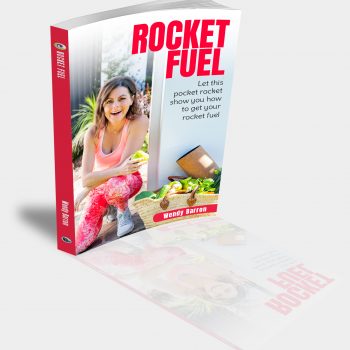 Copy of my book Rocket Fuel
$35 Value (Special Bonus Today Only!)
When you attend the retreat, you will have a FREE copy of my book Rocket Fuel waiting for you on your pillow. This is going to teach you all about the 5 core areas of your life that you need to focus on, to achieve holistic health, vitality and your ideal weight. It will teach you how to to use these areas to create space and have far more energy than you have had before.
Note: Only 14 Spots left for the next retreat with current pricing!
Oct 6th - 9th 2022 | Gymea Eco Retreat
Uki, Northern New South Wales Australia
Frequently Asked Questions...
Click each one to expand...
Please note our COVID CANCELLATION POLICY does not incur any cancellation fees. In the event that a retreat is not possible due to any government-imposed COVID travel restrictions / lockdowns /etc., the retreat event in question will be rescheduled to a suitable date that complies with the lifting of these restrictions, pending venue availability. I offer the option to either attend the rescheduled retreat or use a credit in the form of a gift voucher to apply to another Sisterhood Retreat which is valid for 12 months.
Yes, payment plans are available. A $350 non-refundable deposit will hold your place and you can discuss a tailored payment plan at the time of your booking.
Yes.
Over the years I have noticed patterns among my most successful clients. One strange pattern that consistently comes up is sharing a room with a fellow sisterhood member that you haven't met yet.
This is by far my most controversial technique and one that has been a dealbreaker for some and has cost me lost sales in some cases.
I am not the only one who advocates for partnering or spending time with new people to assist in a transformation. Tony Robbins uses this technique at his flagship event Date with Destiny, where he goes to great lengths by using expensive real time ticketing software, to mix up the tickets when you arrive at the door.  This is so you don't sit with your spouse or friends.
I am absolutely committed to your success and I know that segregating yourself in your own room tends to isolate and weaken any changes that might have occurred.
This is why I have made this a retreat, because you need a change of environment to disrupt your old patterns, especially old social patterns. This technique is most powerful for those who are most resistant to the idea of shared accommodation too!
I believe in it so much that I am willing to lose sales over it, because I am absolutely committed to your success and transformation. I understand if you disagree or are resistant to this.
Hopefully you will trust yourself enough to trust in the process.